Here it is, the final Reaver Titan post. The following is mostly pictures of the finished Reaver. Questions and comments are welcome as always! I'm using a new blog editing tool, so if anyone has any strange issues with the appearance or functionality of my blog, please let me know that as well, thanks.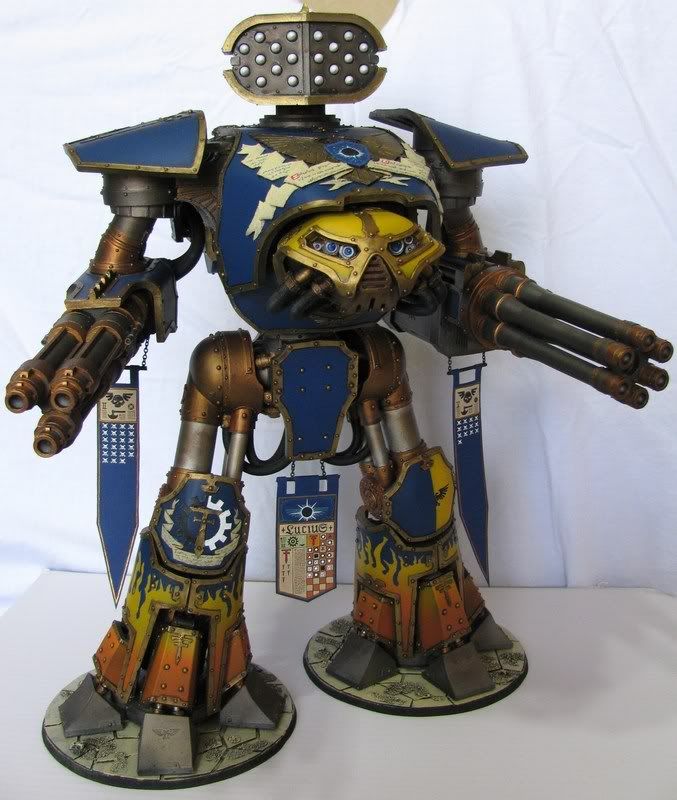 Some shots of the banner details follow. The banners were done by Ron over at From The Warp and he did an excellent job!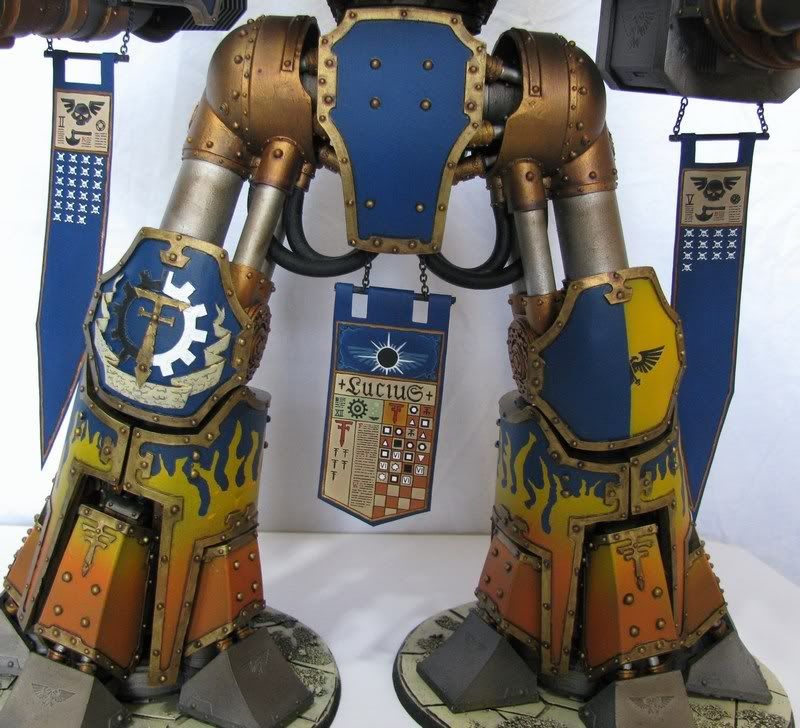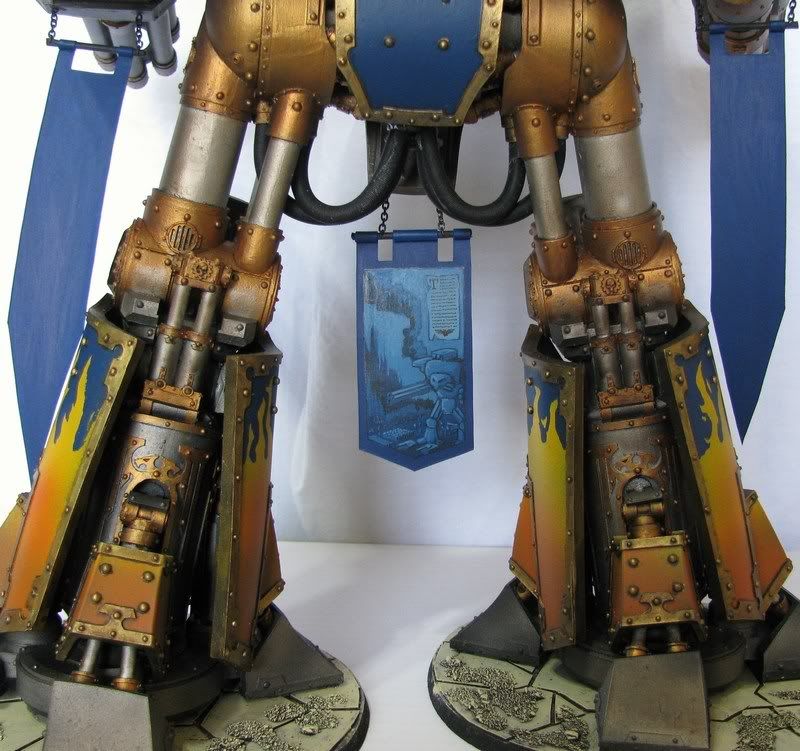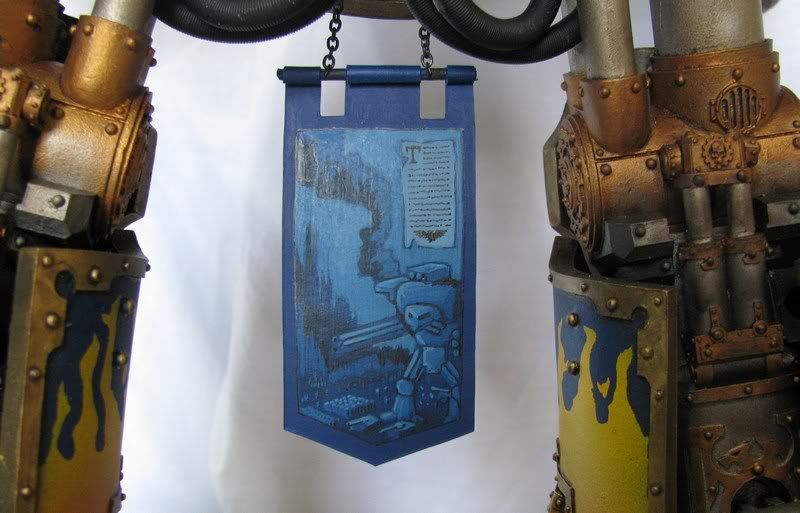 I always enjoy the looking up view…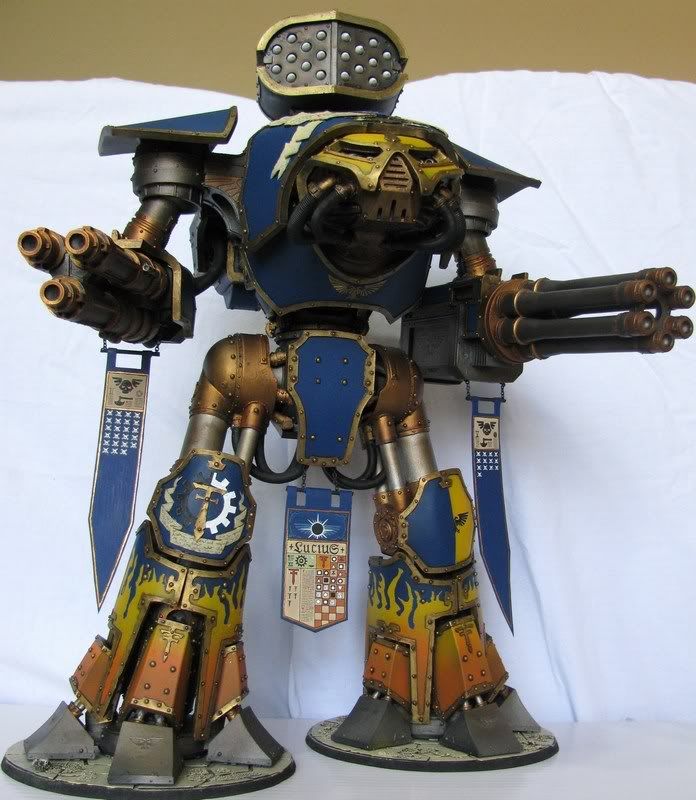 Some various pics with alternate weapons on the carapace.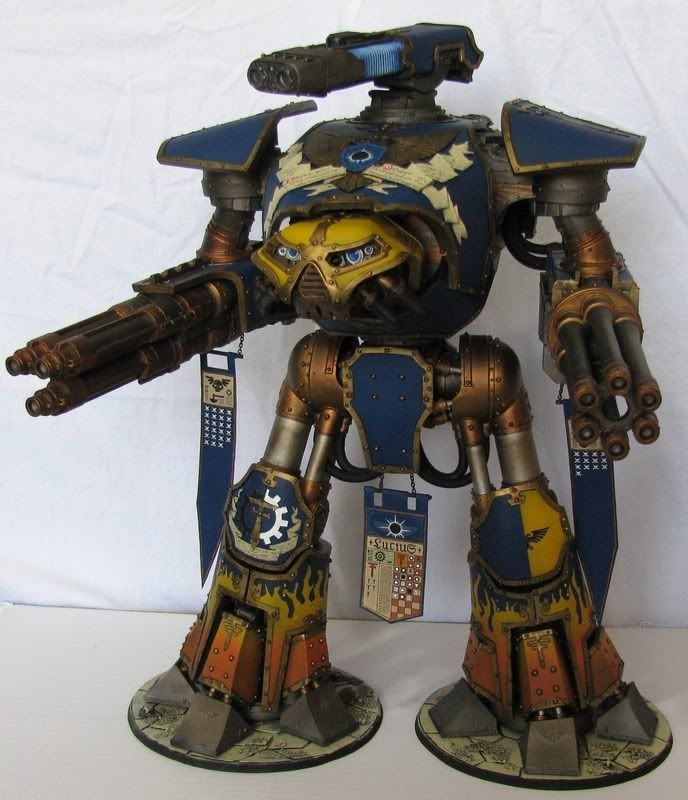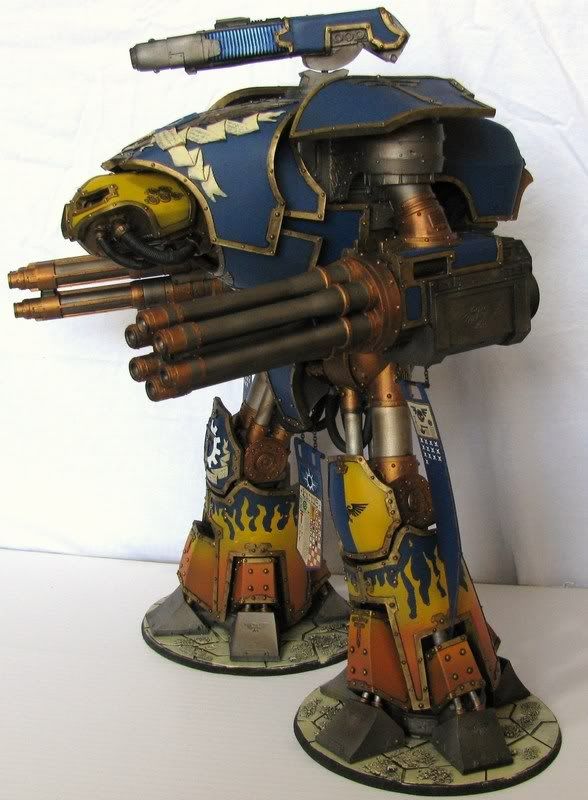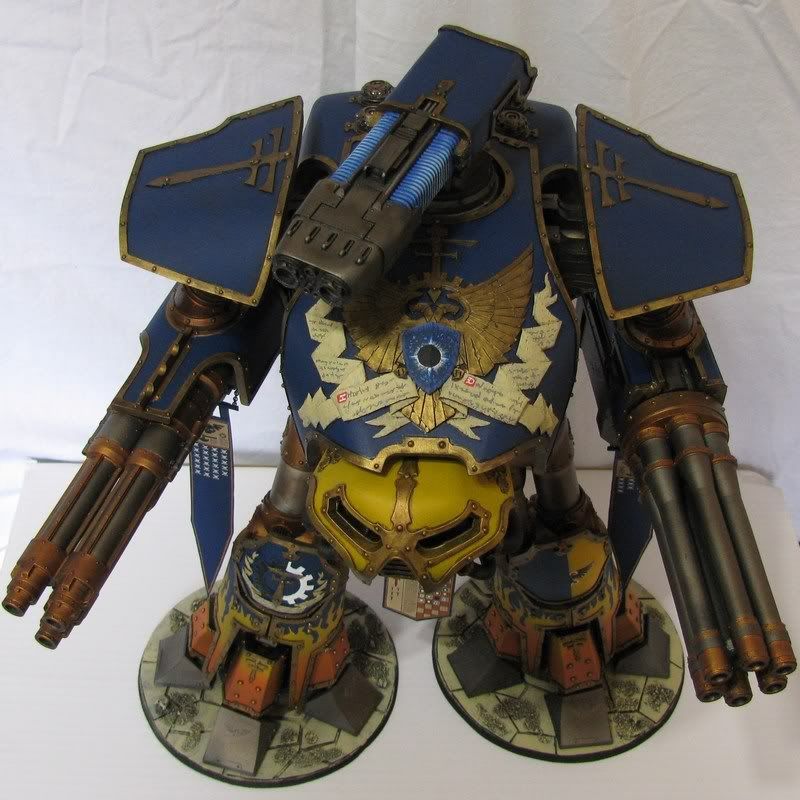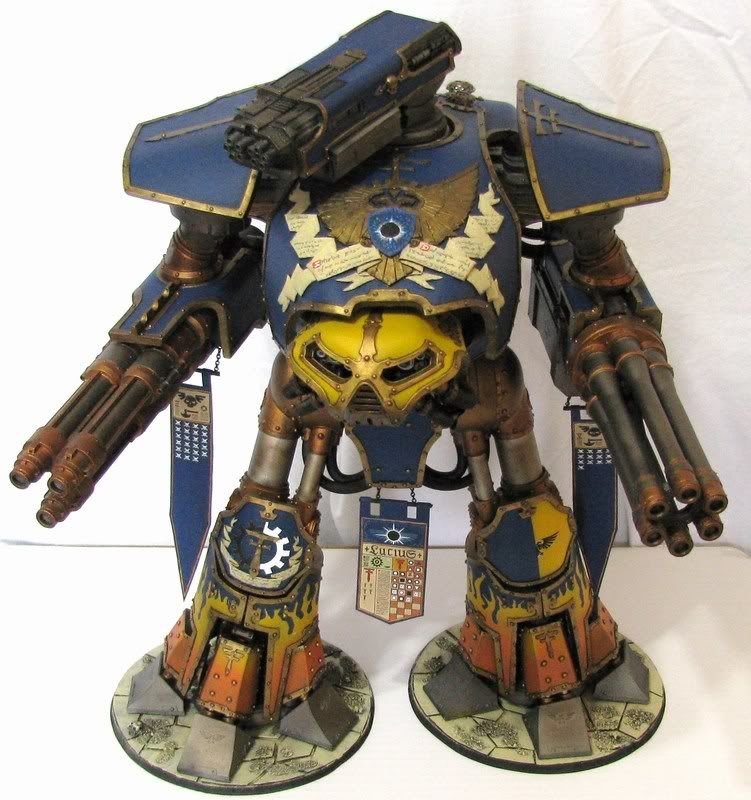 That's it! This has been a challenging, but unbelievably fun project to work on. There are definitely things I'd do different, but that can wait for another post… or another Reaver?
I'd really like to thank all the folks who have been reading this blog and following along with this project. I've enjoyed it, and I've enjoyed bringing you all along for the ride. I hope you'll all join me again for my next project… I think this Reaver needs some air support, Marauder Destroyer inbound!