Work has progressed at as fast a pace as I could keep. My last estimation of 'one more week' was obviously a little optimistic in hindsight. The gold trim all over the Reaver took almost half a week by itself! It involved two to three layers of gold to get a good coat, using wash to line the boarder between trim and armor, then washing the actual trim, and in most cases going back and adding a little extra wash to rivets to pick them out. This part alone makes me think I'll probably never do another Reaver again!
Anyway, the Reaver is almost done. I still need to add the Ad Mech guy in the back, the hoses to legs and arms, put some words on the scroll work, and add some other details like purity seals and what-not. Let's look at some pics of the almost finished titan with some guard minis for scale comparison... the priest from earlier posts even managed to sneak in there.
A group shot first...
A Guardsmen eye view...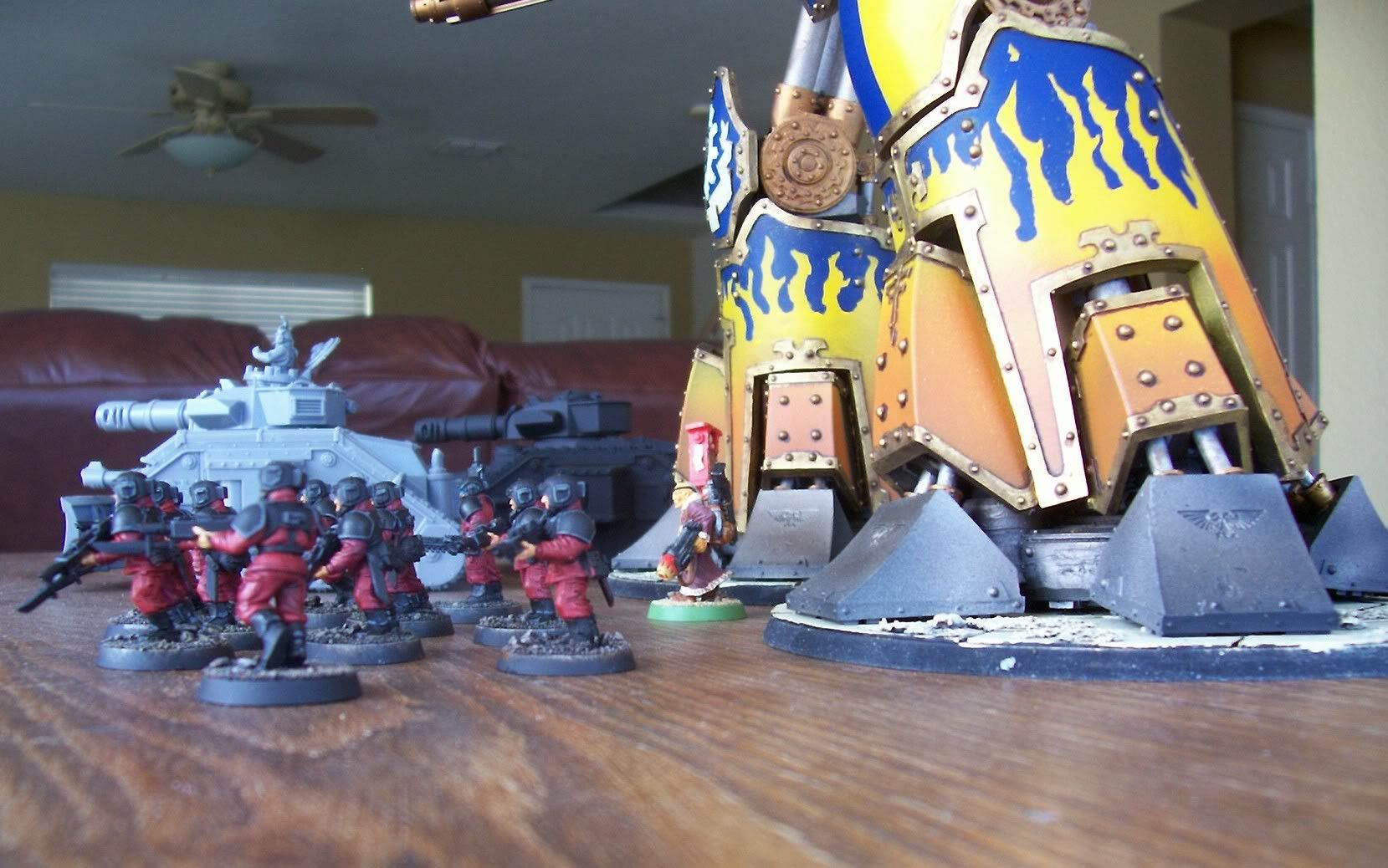 A view from above...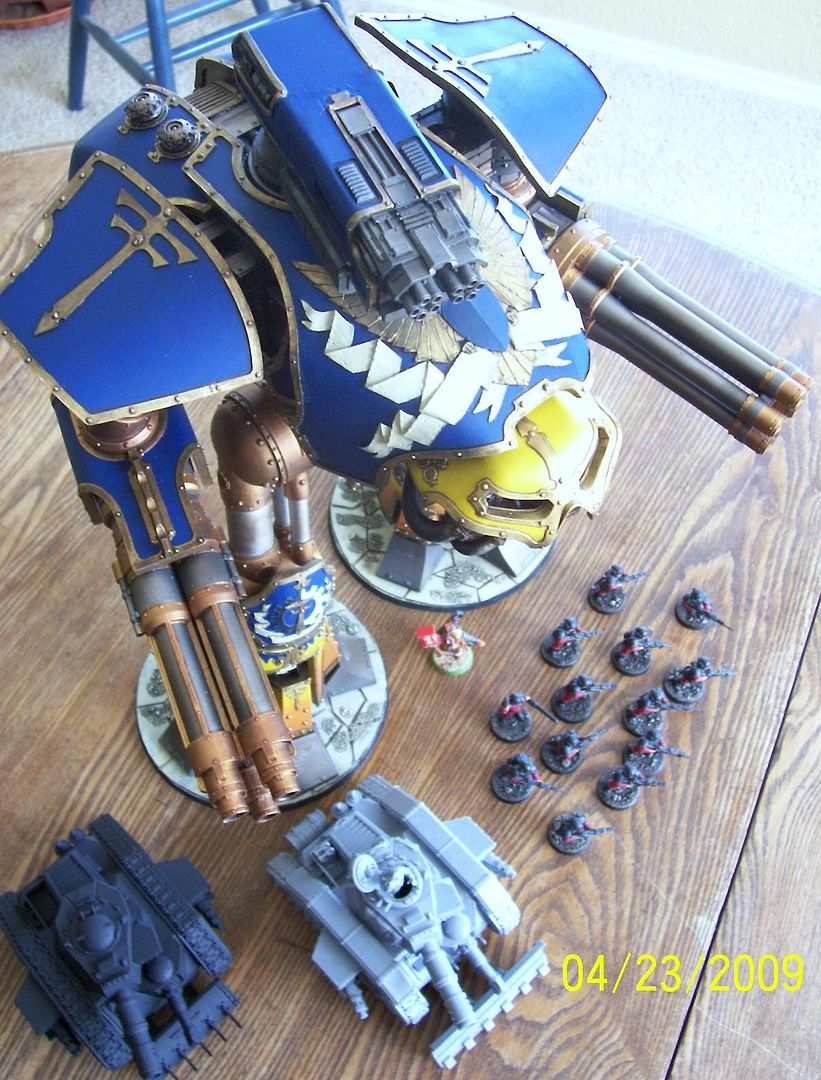 A generic side view...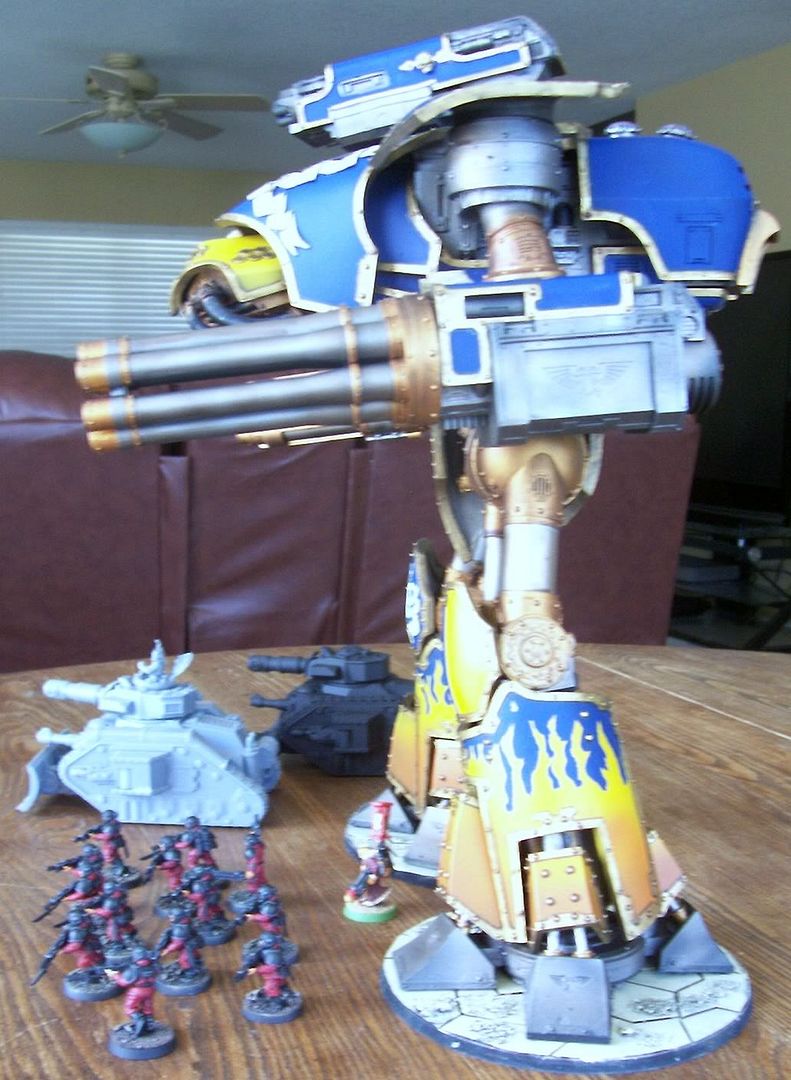 And, the last thing the enemy sees...
I wanted to share what I had so far as I won't be able to finish till after this weekend in all probability. We have company coming and so I don't expect to be able to wrap this up till next week. There will likely be two more Reaver posts. One will be mostly pictures when the Reaver is really completely finished. The other will be a small collection of things I've learned and things to watch out for if you ever build one of these. Not sure which will come first yet though.
Thanks for stopping by. I appreciate the name suggestions from the last post. So far Moridan 7
th
's
Ignis Domini
is looking like it may be the name. Comments, critiques, and criticisms are welcome as always and are appreciated most in that order!