The adventure begins!
I'll not waste a lot of time on preamble and we'll jump right in. The box as shipped is well packed. The parts are all nestled away in their individual bags, organized by sections of Titan.
First off are the bags with Laser Blaster and what I like to call, "Piston Hell"...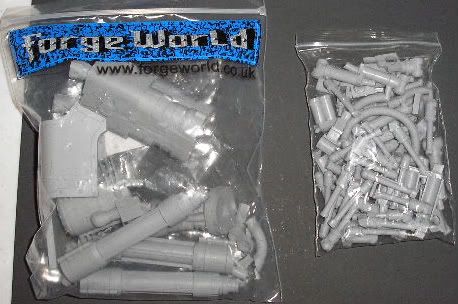 Next we have the huge bag O'legs...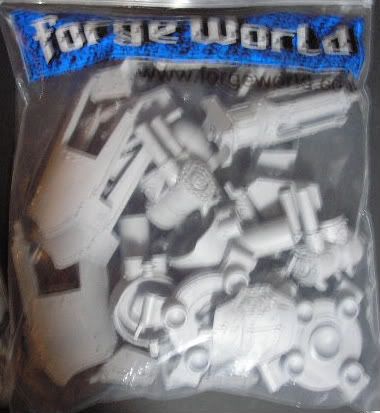 The Gatling Blaster and Torso...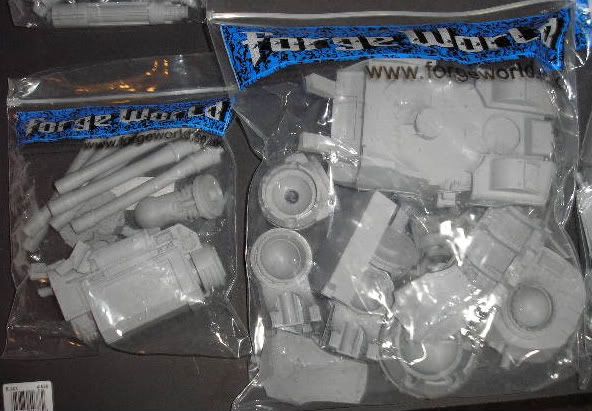 Then there is the Head and Interior parts...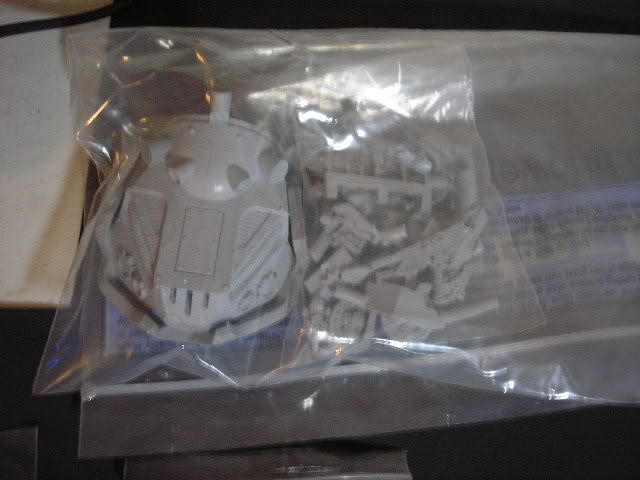 And, of course, the Instructions and Certificate. Number 122 for the record...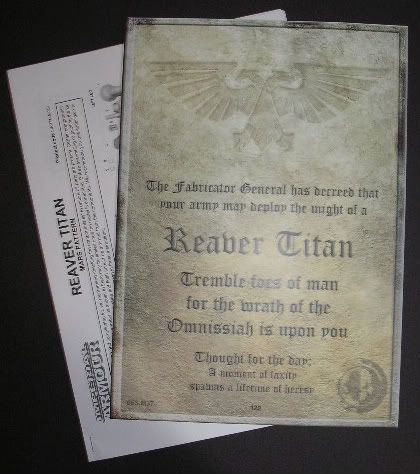 Now comes my first of what I'm sure will be many apologies. Somehow I've lost pics of two more large bags containing large parts. I assure you, there will be plenty of opportunity to see all the parts as we begin assembly!
Now that we've ogled the parts in bag (those that I managed to show you), it's on to the wash! The parts have a coating of a release agent from when they were cast. This has to be removed or paint will never stick. My weapon of choice for this process is
Simple Green
. I went to my local DIY store and bought a couple of 2.5 gallon buckets for under five bucks. The blue one has several small holes drilled in the bottom, this will be my rinse bucket. The Red is intact and will hold a mixture of
Simple Green
and water in about a one to ten mixture.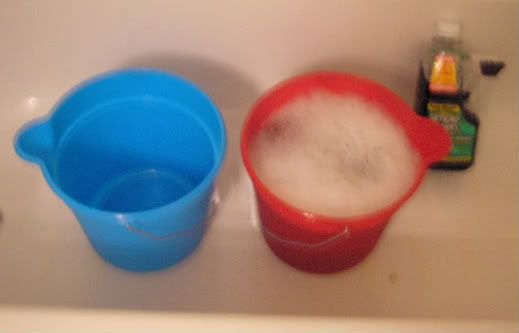 I place a bag or two of parts into the cleaning solution and let them sit a few minutes. The parts go in no particular order, but I be sure to keep only one category or small parts in the process at once. So until all the small leg parts are completely through the process I won't run any small torso parts through. But, I might add any bags of large pieces. The process itself is pretty simple. I pick up one piece at a time, scrub it with a soft bristle brush, and rinse it manually then put it in the rinse bucket. At this point there is a slow stream of water flowing into (and out of) the rinse bucket to facilitate the first rinse and a soak in water. With some care, the water going into the rinse bucket and out of it will be about equal. Once the cleaning solution bucket is empty and the rinse bucket has a good pile in it, I fill up the wash bucket with new parts and let them sit while I give the parts in the rinse bucket their final rinse. I turn the water on a little stronger and hold each piece under the flow again. Then it's off to a towel or paper towel to dry. Repeat... repeat... repeat...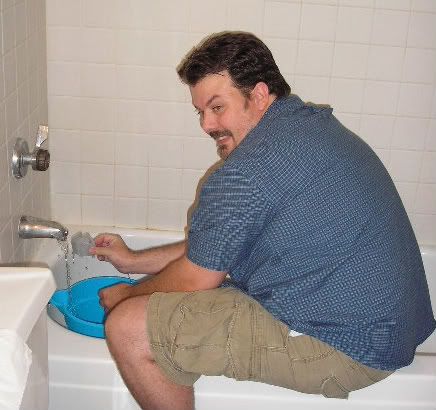 (in my meager defense, I was making a face for the camera... thanks sweetheart!)
A couple hours and sore back later and we have all the parts cleaned and drying!
Some large parts in no particular order...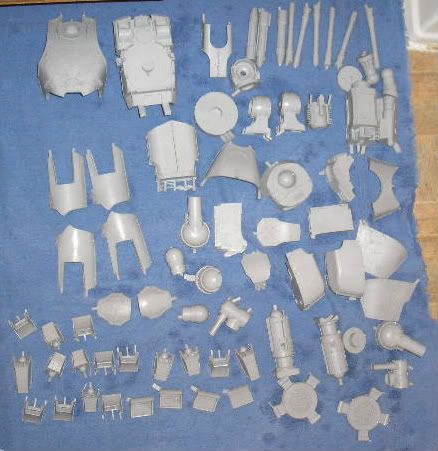 Some small leg parts...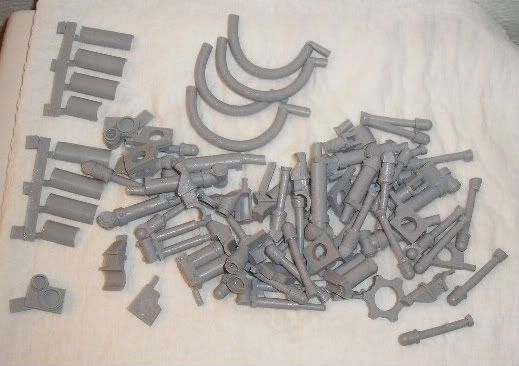 Some small head and interior parts...
And, some small torso parts...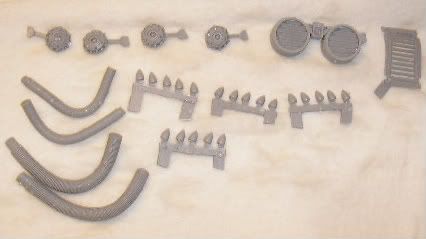 It's about a metric ass-ton of parts. Now, on to what I've learned so far about this kit.
The quality is really good. In fact, I'd go as far as to say, excellent. The washing process gives you a chance to handle each and every part... several times. I noted one part that may need a little filler in a non critical area. I also noted two parts with
very
slight warping. For the sheer number of pieces in this kit that is amazing! Of course, I might find more as we begin the assembly process, but I don't think there will be too many. This kit also included no chipped or broken pieces... amazing! Maybe I'm too easy to please, but I must say, I'm happy with the quality of the kit so far.
I hope you've enjoyed this first step in building a titan. If you have any questions, comments, or critiques please let me know. I'll happily clarify or, if I can, re-photo anything that's not clear. Thanks for stopping by!