I'm sorry for the lack of updates on the Reaver Titan project this past week or so. I've had a lot going on and all of my free time has been spent working on the Reaver instead of blogging about it. I thought I'd give you guys at least a quick update to show that work is, in fact, continuing!
The past week has been spent airbrushing, masking off areas, more airbrushing, and in some cases repeating the whole process all over again. I've been working in the Kitchen as it affords me easy access to water for diluting paints as well as for cleaning up. A hearty
Thank You
to my lovely wife for being so understanding and sharing her counter space with me! Without further ado, on to the pics.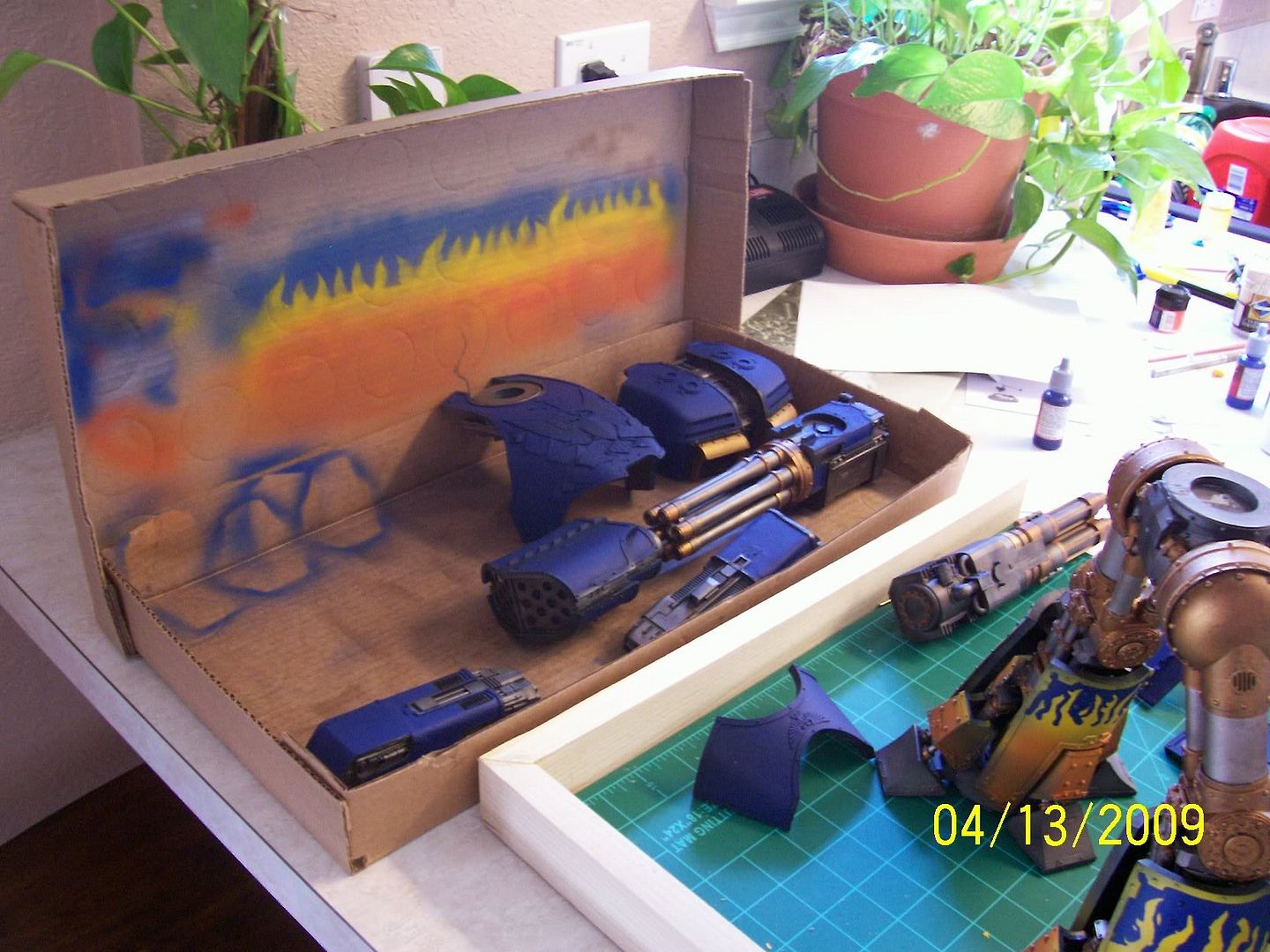 First off, let me explain the flames you may have noticed on the Titans legs. They are based off the art in the
Imperial Armor Six
book. Yes, the flames are reverse flames. A quick glance around the 40k universe will show that GW uses reverse flames on dark backgrounds and regular flames on light backgrounds. I'm sure this is for contrast. With that out of the way, the flames aren't as crisp as I would have liked them, but I'm going to call it good.
The work done to get to this point has been exhausting. What's left? Trim, touch-ups, basing, and final assembly. I'm hoping to be done in the next few days, certainly by the end of this week!
I thank you for coming to take a look. Feel free to leave a comment if you wish!