Just a quick update in an attempt to prove that I really have been working on this project!
I've sorted all the building out and even magnetized the Hell Strike missiles that go under the wings. All parts are ready to prime (have been for almost a week now) but the weather here is not cooperating. I have a garage I can spray primer in, but the weather has either been very wet and/or cold lately. The one nice day we had, when spraying primer wouldn't make me nervous, I had other obligations and wasn't able to get it done.
I cut the base from a bit of scrap 1/4" MDF board I had laying around. I folded a piece of paper in half twice to and cut 1/4
th
the shape. This insured some symmetry in my pattern. The base is an oval of about 10"x7.5".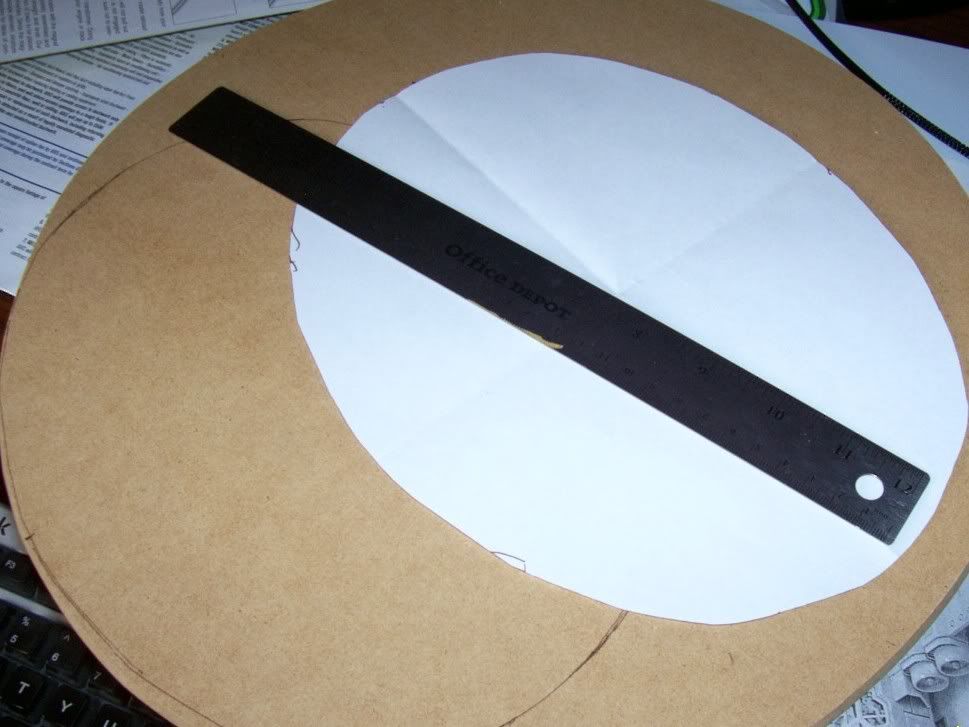 I also cut out some smaller pieces to use to build up the base where the stand would be placed.
Here are a couple shots of the Marauder on the stand. You can see that the three extra pieces cut in the photo above give a total depth of 1" into which the acrylic stand was inserted. This was glued with wood glue and is amazingly solid!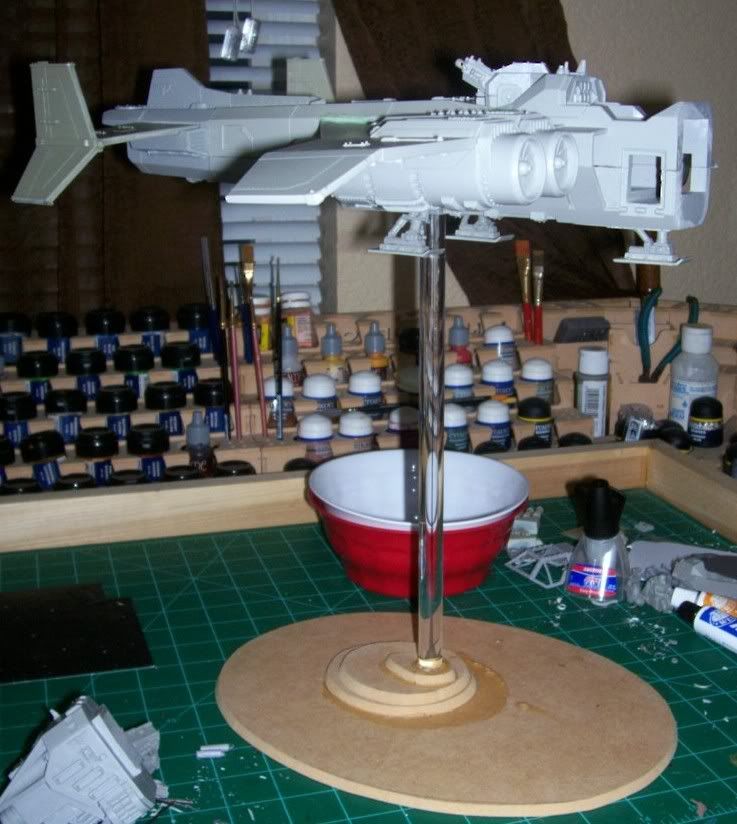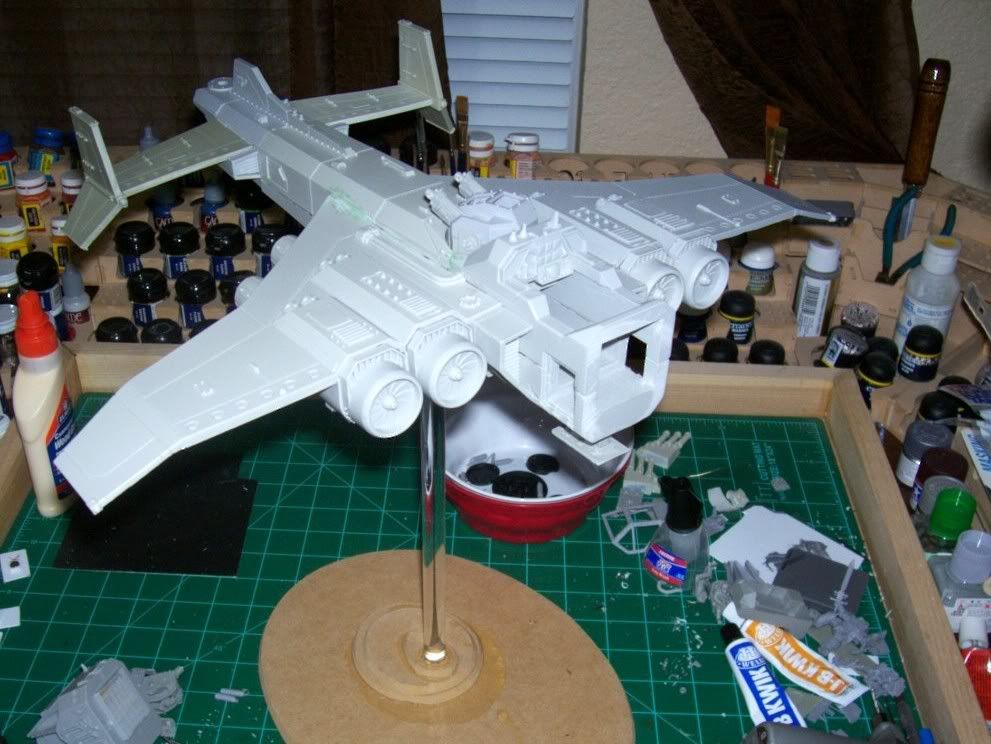 Bonus points if you can spot and name the distraction in this last picture...
The stand actually goes up inside the model, through the hollow body, and into the original mounting kit provided by
Dragon Forge Design
(who also came through with a 12" acrylic rod if you missed my previous post). I notched the top of the rod in a way so that I could glue the cut out notch into the mounting kit in the top of the fuselage. This prevents the model from spinning around on it's stand.
So there it stands... pun! Anyway, I'm excited about getting this primed up and painted. It's by far the worst Forge World model I've assembled as far as quality of parts fitting together. But, I'm hoping that the flaws are less noticeable to someone who didn't actually assemble it. Thanks for stopping by and, as always, comments, criticisms, and pointing & laughing are welcome!