I just wanted to share a quick observation with you guys...
As you may have noticed, I like to do conversion and I have a soft spot in my heart for that rare creature, the 40K Imperial Beastman. I've used some Ungors from the old box to do some of these conversions and I think they have come out pretty nice.

But, those Ungor models are no longer made. There are new models for the Ungor that came out with the WHFB most recent Beastman Army Book. This could turn out to be a good thing, as you used to have to buy a box of combined Gors and Ungors to get just the Ungors, and you got more Gors than Ungors for your trouble. Now, you can buy a box of just Ungors... better right? That remains to be seen. I recently picked up a box of the newer style Ungors to see what kind of converting I could do to them. I was pleasantly surprised to see that they are not covered in Chaos symbols I'd have to shave off, nice start!
Then I turned the sprue over. I was dumbstruck. I think there is a reason you never see a rear shot of these models on the box, website, or anywhere else. But, I'll let you in on their dirty secret...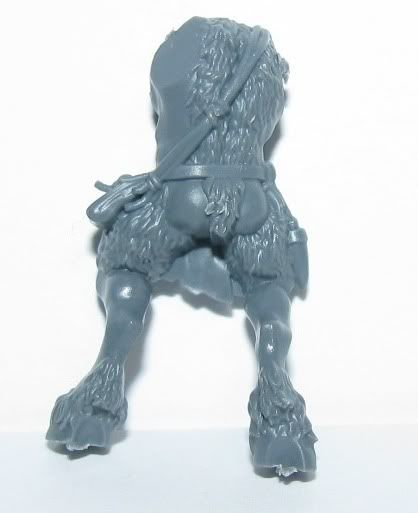 Yes, just like all cartoon bears, they have no pants on. That's right, bare, beastie, buns for all the world to see!
I haven't honestly decided how I feel about this yet. I guess there is something fittingly feral about running around with your (literal) tail hanging out. I will reserve judgment until I've had a chance to convert one or two and paint them up. Besides, I think they'd be the only bare bottoms on the average 40K game table. They might even make for a decent distraction technique? Maybe it won't be that bad? I've already found some reference material to work off of!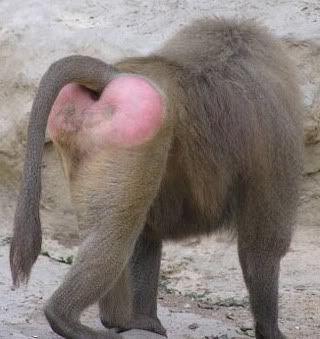 Thanks for stopping by. I'll keep you all posted on how these conversions turn out, until then, keep your pants on!