Just a quick post to share the workspace I'm working on. Since moving into a larger house with more bedrooms, I've somehow lost the dedicated office/geek cave I had before. So, now I'm getting organized and will try to squeeze the same amount of geekdom into a smaller space. I'll be sharing the geek cave with the guest bedroom. This would be ideal if I only ever had guests who were into GW hobbies. But, I pretty much never have those sorts of guest. In fact, I really never have guests. Does anyone want to come see me? Anyway, as pictured below, I have acquired a desk that should allow plenty of room for computer related mischief and still have a large work area for the hobby fun.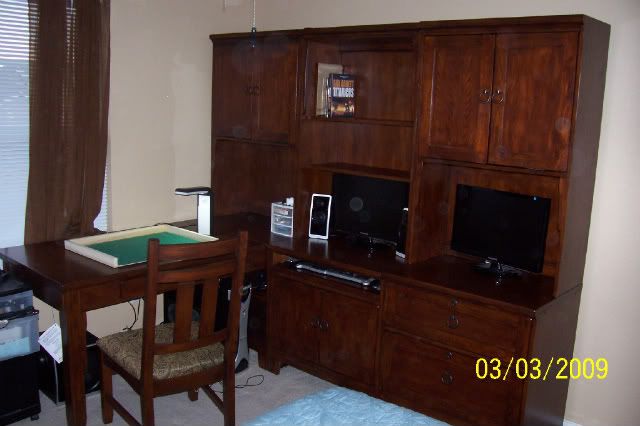 The item on the work area is a tray I've made to work on. It's MDF board with 1x2" wood for the frame. I put felt on the bottom of it to prevent scratches on the desk. The cutting mat is a standard 18x24" one that can be found at your local neighborhood hobby store. I can considered gluing it down, but decided it would be better left unglued, as then I can replace it when wear and tear take a toll. Here's a couple of close ups.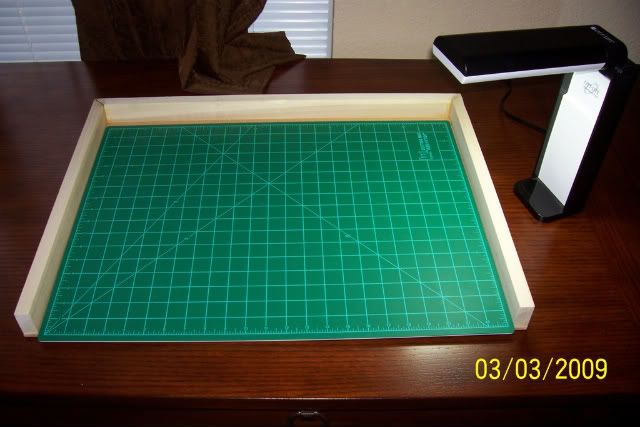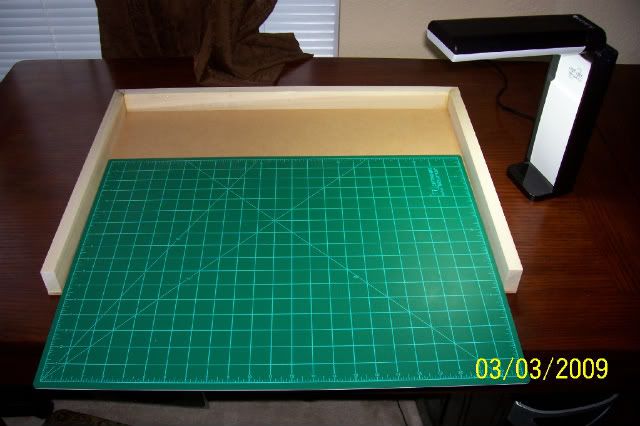 That's it for now. I'm off to start unpacking the Reaver. Titan update in a day or two! Take care and thanks for stopping by.