A quick up date on the Reaver progress...
I've pinned the carapace weapons as well as the mount that the weapons sit on. The pin in the weapon mount which goes down into the carapace helps to prevent the weapons from making the weapon mount lean forward. The weapon pins allow the weapons to be swapped out, of course. Here are some pictures of the Reaver dry fitted with each carapace weapon on. Please excuse the messy work area, it looks like a titan has walked through it.
The Apoc Launcher.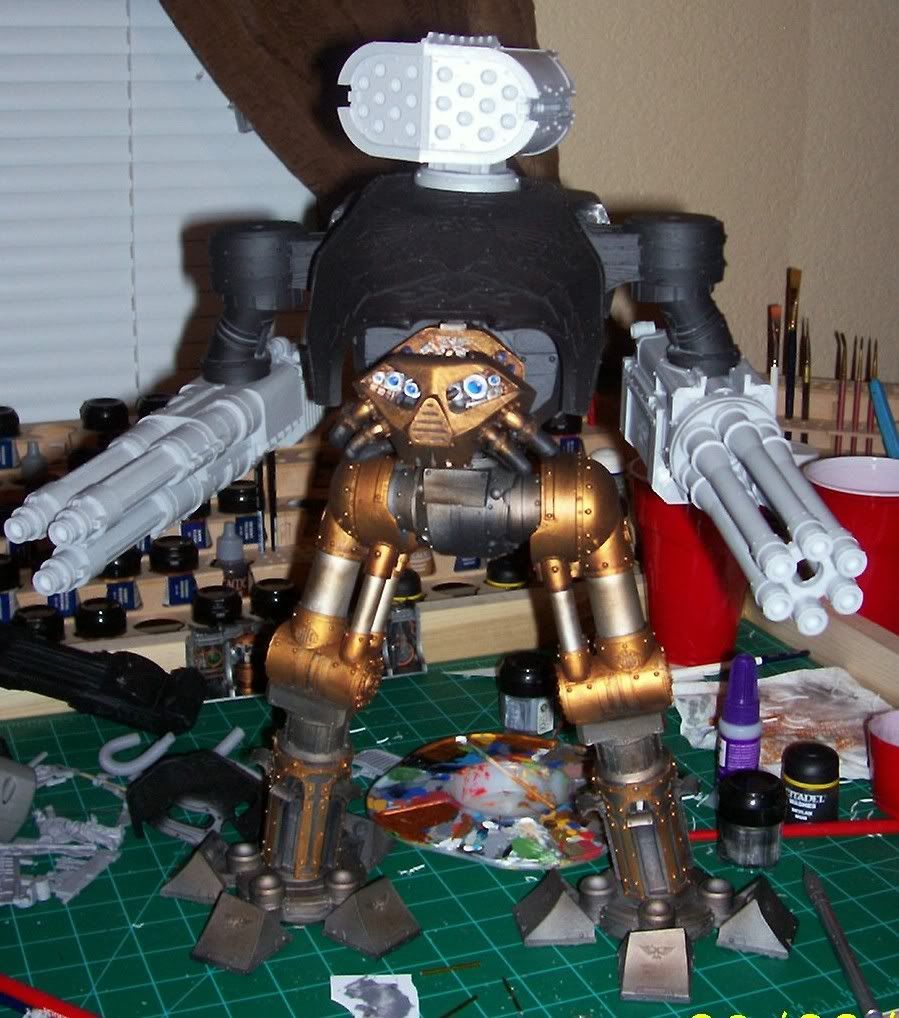 The Vulcan Mega Bolter.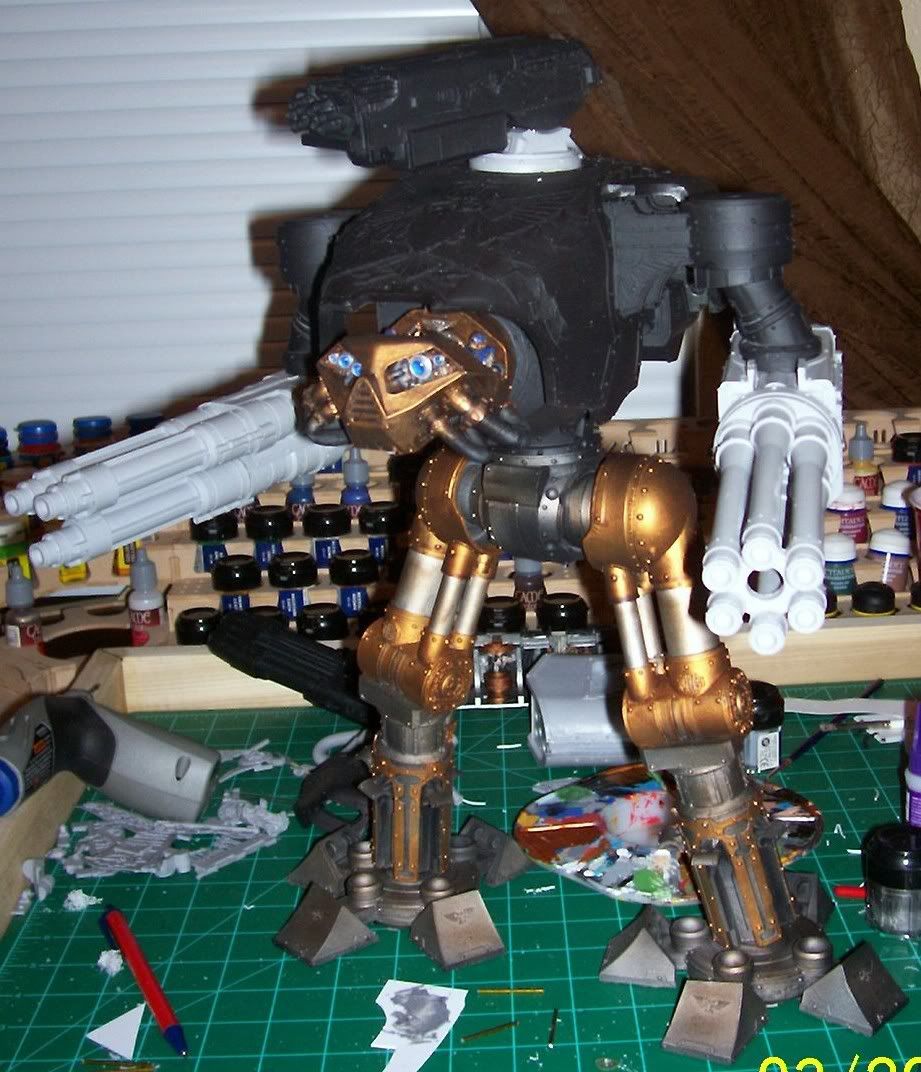 And, the Plasma Blast Gun.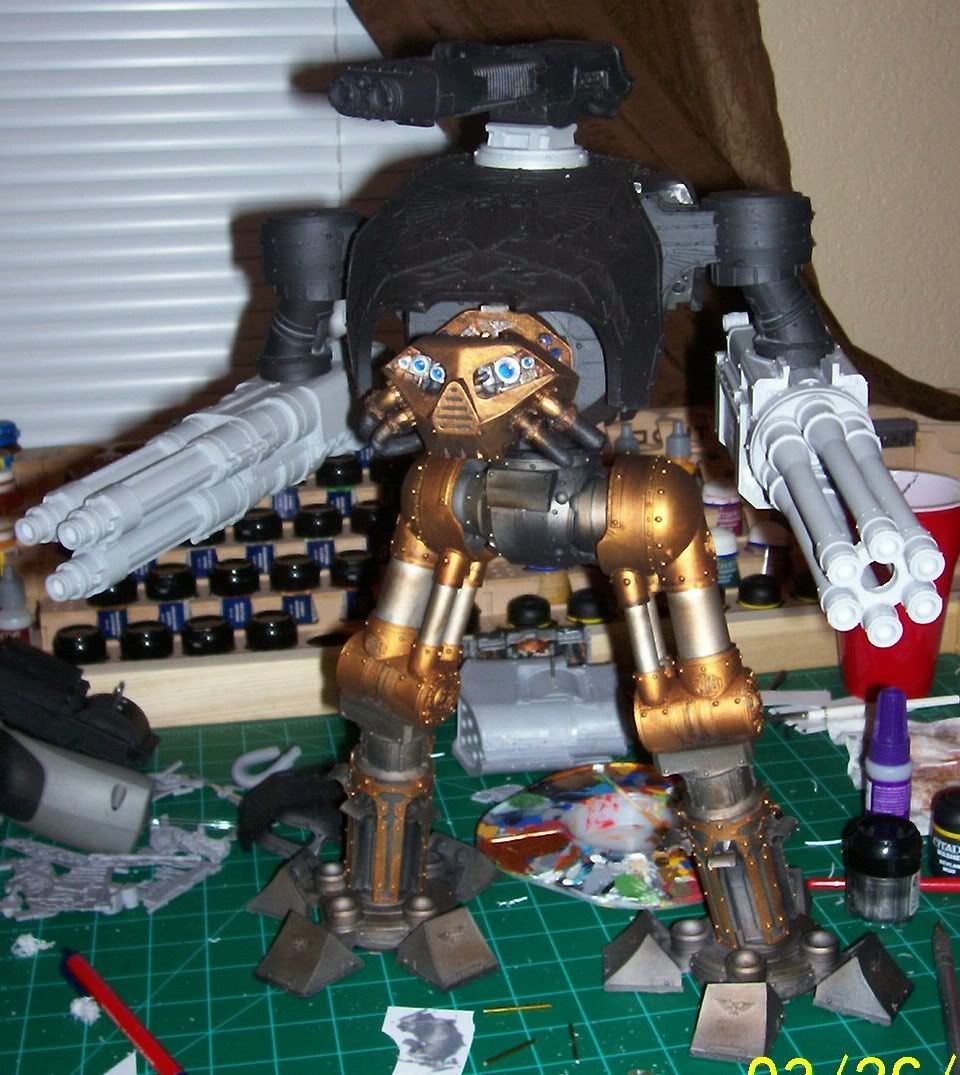 Aside from writing this blog today, I'm also working on finishing up priming the larger pieces. The armor is getting a good coat of primer then the insides will be airbrushed with
Boltgun Betal
then
Devlan Mud
. I'm hoping to at least get the leg armor mounted this week. Plans on how I want to paint the armor are gelling and that might even come out later this week too.
Comments are welcome as always. Extra points for commenting in Iambic Pentameter. This may be your time to shine
Drax
!